WELCOME TO BOOTLE BAY FISHING LODGE!
THE ONLY AUTHENTIC FISHING LODGE IN WEST END!
Situated on the beautiful ocean front near West End, Grand Bahama and 60 miles from the Florida coast is the recently renovated Bootle Bay Fishing Lodge. Explore miles of unspoiled beaches as well as enjoy snorkeling, diving, and fishing in the crystal clear Bahamian waters. Bootle Bay Fishing Lodge offers you the best in traditional Bahamian cooking. You hook it-we cook it! Relax and absorb the untamed beauty of our island.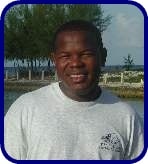 Friendly, Efficient, Caring & Responsible - That is how we would like you to think of us. We are a family run business and we strive to make your stay the very best. These are the people that will work to make your stay both fun and relaxing.
Read more
OUR FACEBOOK FEED
Click the link in our bio. Join us to help our family and friends in the other islands. A lot of us may have dodged the wrath of Irma but there are some that has lost everything and doesn't even have hope left. ❤️❤️❤️🙏🙏🙏 #irmahurricane #irmarelief #irma .............. www.gofundme.com/4fqcf3k www.gofundme.com/4fqcf3k ...
Ready for your Vacation?
Our team at Bootle Bay Fishing Lodge is excited to speak with you about booking your trip. Contact us today for more information.
Make a Reservation