WELCOME TO BOOTLE BAY FISHING LODGE!
THE ONLY AUTHENTIC FISHING LODGE IN WEST END!
Situated on the beautiful ocean front near West End, Grand Bahama and 60 miles from the Florida coast is the recently renovated Bootle Bay Fishing Lodge. Explore miles of unspoiled beaches as well as enjoy snorkeling, diving, and fishing in the crystal clear Bahamian waters. Bootle Bay Fishing Lodge offers you the best in traditional Bahamian cooking. You hook it-we cook it! Relax and absorb the untamed beauty of our island.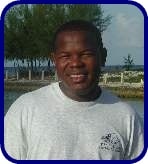 Friendly, Efficient, Caring & Responsible - That is how we would like you to think of us. We are a family run business and we strive to make your stay the very best. These are the people that will work to make your stay both fun and relaxing.
Read more
OUR FACEBOOK FEED
More and more boats are signing on for the BMC Wahoo Classic and we are sold out of rooms at our resort. Our owner, Joseph Rieger, has asked that anyone needing a place to stay, please contact our neighbor and family friends at Bootle Bay Fishing Lodge. Please ask for Vida. He is waiting for your calls and is so excited to help support the kids of West End by way of this tournament!!! And if he has filled up, please contact Mr. Culmer, the GM of Old Bahama Bay, and tell him Mr. Rieger sent you!! We will arrange a shuttle to and from Blue Marlin Cove, free of charge, for all teams in the tournament. And even if you are not staying in our resort we welcome any registered teams to keep your boat in our marina, free of charge. This tournament is for a great cause and supports the West End Eco-Fishing Camp Association. We are thrilled that we have had such a great response and are looking forward to seeing you here from February 9-11. ...
Ready for your Vacation?
Our team at Bootle Bay Fishing Lodge is excited to speak with you about booking your trip. Contact us today for more information.
Make a Reservation